DOCSIS 3.1 Cable Modem with a 2.5 GigE Port and Voice
Be ready for multi-Gigabit service plans, today and tomorrow, with the EN2251-HSP. This powerful modem supports DOCSIS 3.1, with extended support up to 1.2 GHz downstream and software-switchable upstream up to 204 MHz. Residential and business customers will enjoy the ultimate broadband experience, with Internet speeds over 1 Gbps downstream and premium-tier upstream speeds too. The result is smoother streaming, faster online gaming, enhanced interactive experiences and more. The EN2251-HSP supports 2.5 Gbps Ethernet so operators can take full advantage of DOCSIS 3.1's multi-Gigabit capability.
Only sold through Service Providers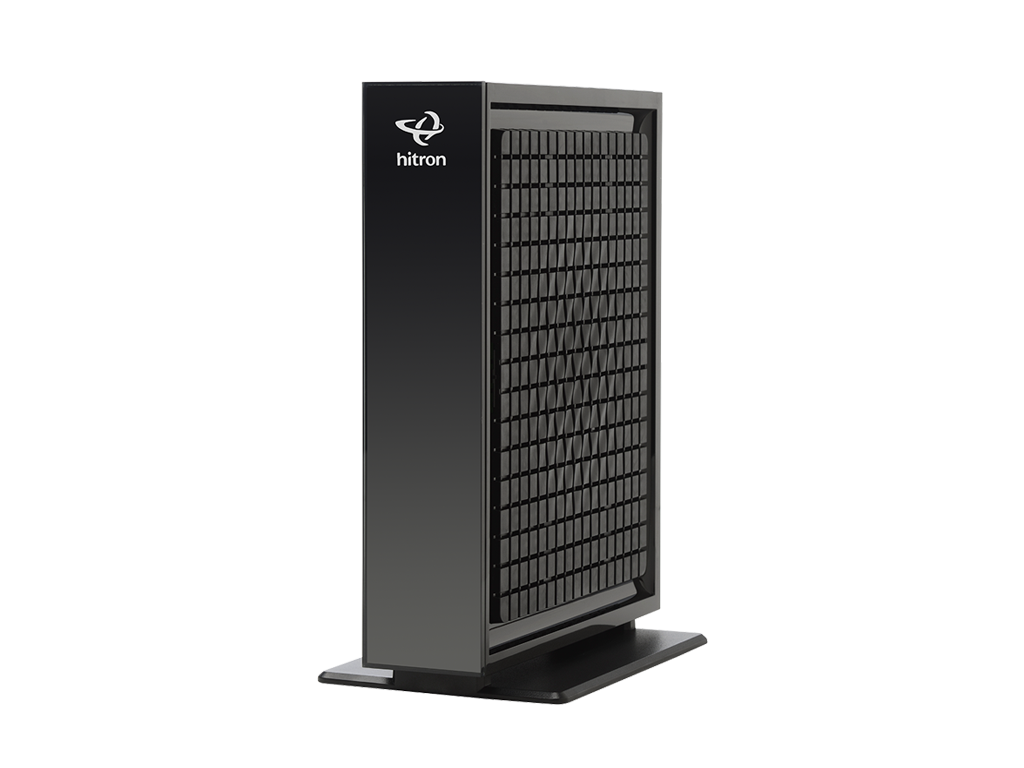 DOCSIS 3.1 with Extended Downstream up to 1.2 GHz
DOCSIS 3.1 takes Internet speeds to a new level, increasing the capacity of HFC networks by more than 50 percent and reducing latency. DOCSIS 3.1 supports download speeds up to 10 times faster than DOCSIS 3.0, so you can offer premium tier service plans over 1 Gbps over your existing HFC plant. The EN2251-HSP supports downstream frequency up to 1.2 GHz.
Software-switchable Upstream 5-85/5-204 MHz
Easily meet subscriber demands for more upstream bandwidth with the software switchable return path. Want to upgrade customers to higher-tier upstream speeds? No problem. You can remotely change to the high-split (5-204MHz) return path at any time without sending out a technician or changing hardware.
Compatible with DOCSIS 3.0
Deploy the EN2251-HSP on your current DOCSIS 3.0 networks. As a DOCSIS 3.0 modem, it offers 32 bonded downstream and 8 bonded upstream channels. You won't need to swap out your customer's hardware when it's time to upgrade to the higher speeds and capacity of DOCSIS 3.1.
Eliminate LAN Bottlenecks with a 2.5 Gigabit Port
Equipped with a 2.5 Gbps Ethernet port, the powerful EN2251-HSP can support service plans over 1 Gbps.
Two HD Voice Ports and an Optional Backup Battery
The EN2251-HSP can meet your subscriber's voice needs with its two integrated HD telephony ports. There's an optional backup battery for uninterruptable service during a commercial power outage.
Easy to Set Up and Manage
The EN2251-HSP installs in just a few simple steps. The built-in TFTP client automatically gets the IP address and configuration data from the network server. And you can remotely control the device via SNMP for fast and effective troubleshooting and management.
Key specs
DOCSIS 3.1 2×2 multi-carrier OFDM
DOCSIS 3.0 32×8 channel bonding
Software-switchable 5-85/5-204 MHz upstream
Supports Business Services over DOCSIS
Extensive operator control via configuration file and SNMP
2 HD voice ports with SIP or MGCP support
Built-in MoCA immunity filter
2.5 Gbps LAN port
Supports IPv4 and IPv6
Optional external battery available
Other Products to Consider
*DOCSIS 3.1 is a CableLabs standard for high speed Internet access that defines support for up to 10 Gbps downstream and 1 Gbps upstream. Actual cable operator network speeds will vary and will be less than the calculated maximum possible speeds. Actual upload and download speeds are affected by several factors including, but not limited to: the capacity of your cable operator's network, the services offered by your cable operator, cable and Internet network traffic, your computer equipment etc.
Modem not working?
Easily troubleshoot your Internet connection using this simple coax testing tool.
Instantly test your coax wiring and outlets for the presence of valid Internet signals from your Cable Internet provider.
Deliver premium tier service plans and an ultimate broadband experience with the EN2251-HSP DOCSIS 3.1 modem.