Your customers crave speed and with the CODA56, you can make sure they get the fastest multi-gigabit Internet speeds available from a DOCSIS network. This powerful modem not only supports blazing fast DOCSIS 3.1 speeds, but it's equipped with a 2.5 GigE port that won't throttle your premium plans. Customers get the fastest wired connection to their WiFi router or Mesh system for smoother ultra-HD streaming, faster online gaming, and buffer-free video calls for everyone in the home.
Only sold through Service Providers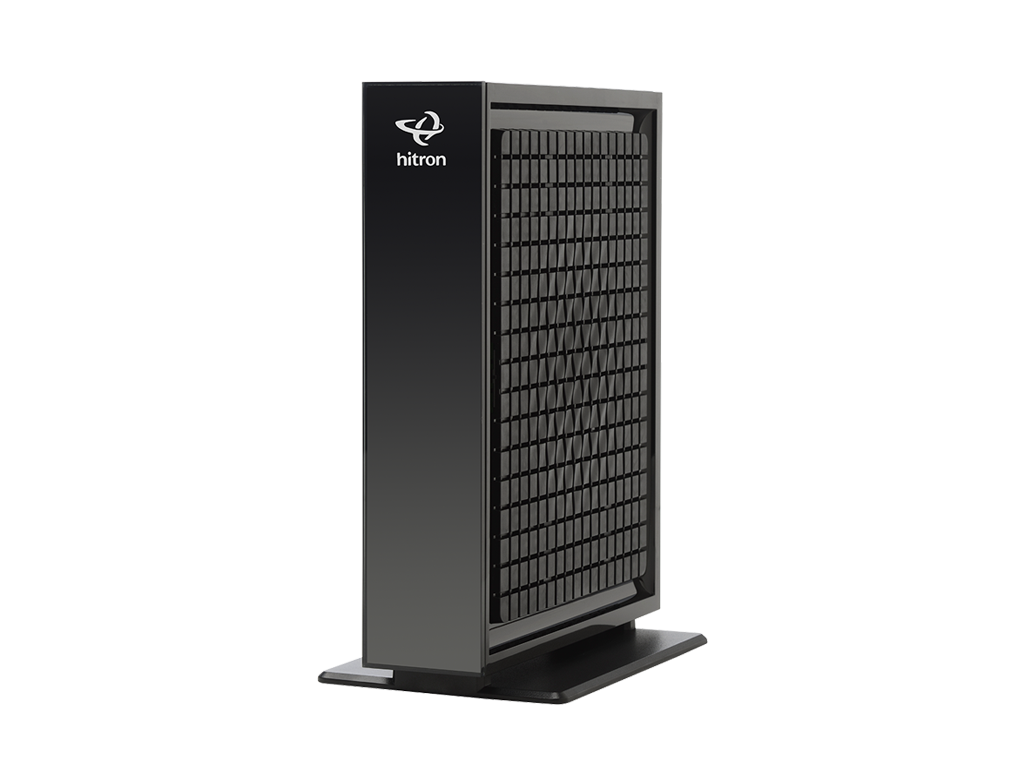 Faster Speeds, Happy Customers
Give your customers a true Gigabit and Multi-Gig experience with next generation DOCSIS 3.1. With speeds 10x faster than DOCSIS 3.0, you can deliver premium Internet speeds for richer streaming, faster downloads, more reliable video calls, and lightning-quick gaming.
Ultra-fast 2.5 GigE Port
Don't throttle back your customers' multi-Gig plans. A 2.5 GigE port takes the Internet experience up a level with the fastest connection to a router, mesh system or computer.
Higher Gigabit Speeds over your Existing Networks
DOCSIS 3.1 enables you to support higher Gigabit speeds using your existing technology infrastructure. That means you can cost-effectively give more customers access to faster broadband without new cable layouts or fiber optics.
Compatible with DOCSIS 3.0
The CODA-57 Cable Modem can be deployed on your current network. As a DOCSIS 3.0 modem, it offers 32 bonded downstream and 8 bonded upstream channels. When you upgrade the network to DOCSIS 3.1, you won't need to swap out customer hardware.
Level up your Customer's WiFi
When your customers connect their WiFi router to the CODA56 modem, they can count on more speed to more devices. DOCSIS 3.1 means faster gaming, streaming and downloads for the entire household. This Gigabit modem can be paired with any WiFi router or Mesh WiFi system. And the 2.5 GigE port delivers the ultimate in connectivity.
32×8 DOCSIS 3.0 Capability too
CODA56 supports both DOCSIS 3.1 and 32×8 DOCSIS 3.0, the fastest DOCSIS 3.0 technology available. You can use the same modem for today and tomorrow's service plans.
Commitment to Quality
We are dedicated to operational excellence in every aspect – from manufacturing to quality control and order fulfillment. We have more DOCSIS 3.0 24×8 and 32×8 deployments than any other vendor and have shipped more than 40 million DOCSIS units. We aim to exceed your expectations when it comes to responsiveness, reliability and low-cost production.
Key Specifications
DOCSIS 3.1 certified
DOCSIS 3.1 2×2 multi-carrier OFDM
DOCSIS 3.0 32×8 channel bonding
Switchable 5-42/5-85MHz Upstream
One 2.5 GigE Port
Extensive operator control via configuration file and SNMP
Full-featured, high bandwidth cable modem
Other Products to Consider
*DOCSIS 3.1 is a CableLabs standard for high speed Internet access that defines support for up to 10 Gbps downstream and 1 Gbps upstream. Actual cable operator network speeds will vary and will be less than the calculated maximum possible speeds. Actual upload and download speeds are affected by several factors including, but not limited to: the capacity of your cable operator's network, the services offered by your cable operator, cable and Internet network traffic, your computer equipment etc. Final speeds will also be limited by each device and the quality of its connection to the modem or router.
Modem not working?
Easily troubleshoot your Internet connection using this simple coax testing tool.
Instantly test your coax wiring and outlets for the presence of valid Internet signals from your Cable Internet provider.
Let us tell you more about the CODA56 DOCSIS 3.1 Cable Modem.