DOCSIS 3.0 Cable Modem Router
The CGNM-3550 delivers speeds of up to 1.2Gbps (32×8) with thirty-two bonded downstream channels over its DOCSIS interface. The integrated four port Gigabit Ethernet switch and Wi-Fi 3×3 802.11n+802.11ac dual band MIMO Access Point enable fast and easy home entertainment networking.
Only sold through Service Providers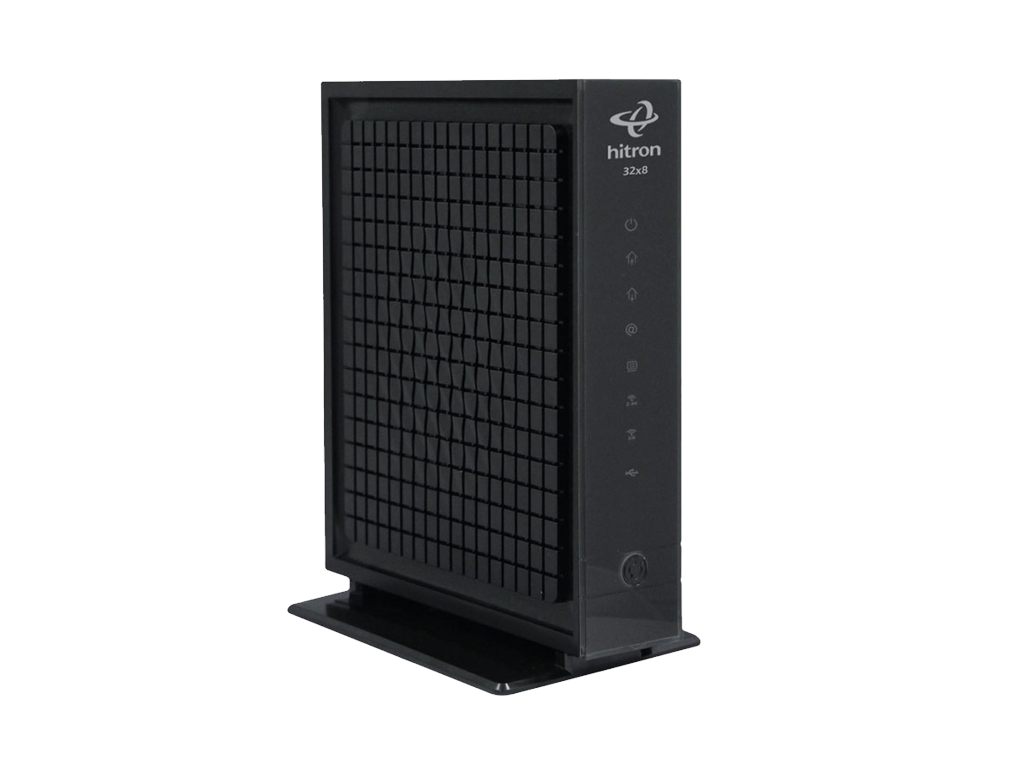 Full Dual Stack IPV4 / IPV6 Support
The CGNM-3550 supports full IPv4 routing features, as well as, full support for IPv6 routing and firewall. The CGNM-3550 supports both DSLite as well as 6RD for different IPv6 deployment and transition strategies.
Simply Secure Wireless Networking
The CGNM-3550 supports pre-configured and pre-enabled Wi-Fi security via Wi-Fi Protected Setup (WPS), allowing the end-user to rapidly set up a secure wireless network without manual configuration.
Key Specifications
DOCSIS/EuroDOCSIS 3.0 compliant and DOCSIS 3.0 certified
Two USB 2.0 host, supporting Network Attached Storage (NAS) functionality
Integrated DLNA Media Server with support for video, audio and image serving
Wi-Fi Access Point with 3×3 802.11n+802.11ac dual band MIMO internal antennas
Supports 32 SSIDs (16 SSIDs per radio)
Individual configuration for each SSID (security, bridging, routing, firewall and Wi-Fi parameters)
Extensive operator control via configuration file and SNMP
Well-defined LEDs clearly display device and network status
TR-69 and HNAP for easy setup and remote management
Enhanced management and stability for low total cost of ownership
Learn More about Cable Modems & Routers
If you've looked closely at your WiFi router, you might have noticed a button marked "WPS" somewhere on it. What is this button? Why is it there and should you press it? Great questions. WPS stands for WiFi Protected Setup.  A router with a WPS button can allow any...
Other Products to Consider
*DOCSIS 3.1 is a CableLabs standard for high speed Internet access that defines support for up to 10 Gbps downstream and 1 Gbps upstream. Actual cable operator network speeds will vary and will be less than the calculated maximum possible speeds. Actual upload and download speeds are affected by several factors including, but not limited to: the capacity of your cable operator's network, the services offered by your cable operator, cable and Internet network traffic, your computer equipment etc.
Modem not working?
Easily troubleshoot your Internet connection using this simple coax testing tool.
Instantly test your coax wiring and outlets for the presence of valid Internet signals from your Cable Internet provider.
Let us tell you more about the CGNM-3550 DOCSIS 3.0 Cable Modem Router.