When you should do a cable modem restart or reset depends on the situation. It's extremely important to understand these terms as the function of these terms have different meanings.
In simple terms, to restart or reboot your modem means to turn off your modem and turn it back on again.  To reset your modem means to wipe out your current modem settings back to the original factory settings.  You only should reset when it's absolutely needed so this is what you need to know…
How often should you reboot your devices?
It's not a bad idea to reboot (restart) your devices once a month. There's no definitive rule. But if things are seeming slow, give things a refresh.
However, don't confuse "reboot, "restart" and "reset." They are not the same thing.
What's the difference between restarting & resetting?
A "reboot" or "restart" means that you are simply restarting your cable modem. It's achieved by turning your modem off for around 15 seconds and then back on by using the power button or by simply unplugging your modem from the electrical outlet and plugging it back into the electrical outlet.
A "reset" restores your cable modem to its default factory settings. Meaning, you lose your configurations and settings and will need to start over. You only want or need to perform a reset if you are troubleshooting the device and if a reboot fails.  You need to hit the "reset" button on your modem, typically located on the back panel of your modem.  You should refer to your modem user manual to locate the reset button.  Oftentimes, you need a paperclip or other slender object to insert into the reset button as modem manufacturers want to make sure that when you do a reset, that its deliberate and not done by accident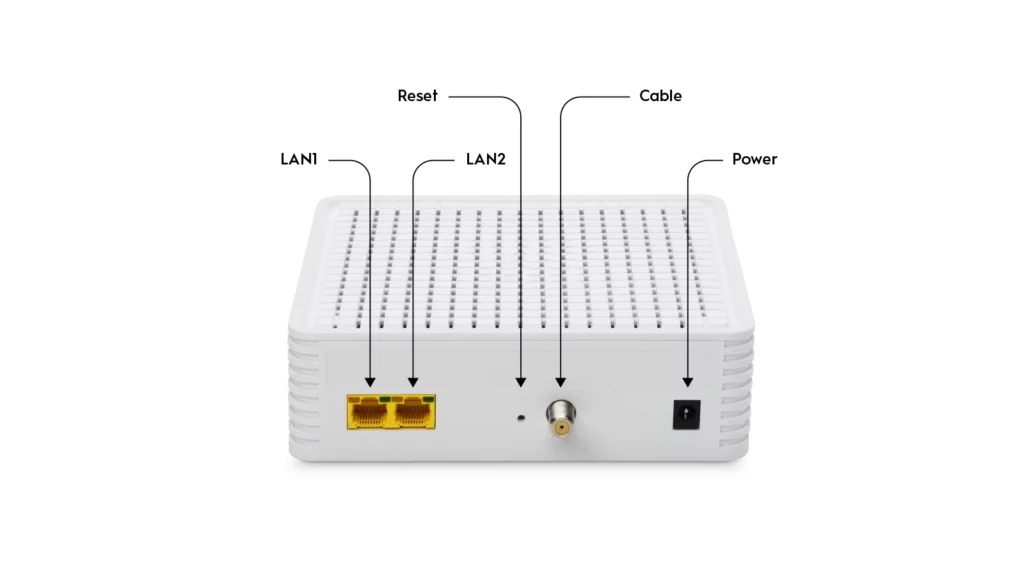 When to reboot/restart your cable modem
Rebooting your cable modem or gateway (cable modem router) is the right move if:
You experience slow Internet or WiFi
Your modem and router are not communicating properly
Your modem is overheating
A reboot can help:
Clear out the memory
Resolve conflicts with the modem
Resolve conflicts with IP addresses
Change your public IP address
Re-discover the best channels
A reboot is easy. You can unplug the modem, wait 30 seconds, plug the power source back into the electrical socket and make sure the modem turns back on. Done.
When to reset your cable modem
Resets are ideal for fixing bad software installations, clearing out junk, and removing malware. Resetting your device:
Reverts all settings back to their factory defaults
When to reset your modem:
It's infected with malware
It refuses a password you can't recover
It stops functioning correctly after a firmware update
You want to sell it, give it away, or toss it in the trash
A reset is easy and can be done in two ways depending on your device.
Press the surface-mounted button and hold for 10 seconds.
Using a paper clip, press the recessed-mounted button and hold for 10 seconds. (For example, with Hitron's CODA cable modem.)
Done.
When to upgrade your cable modem
When a reboot doesn't solve your issues, and a reset doesn't make sure, it's probably time to upgrade your cable modem to a modern one. A DOCSIS 3.1 cable modem is the best choice for getting the most out of your home network.
The Hitron CODA DOCSIS 3.1 cable modem is the perfect choice for taking your connection to the next level and it is available on Amazon.
Want to learn more about Cable Modems or Cable Modem Routers?  We have plenty of articles under our Learn section of this website, as well, check out our Blog articles.