4x4 802.11ac WiFi Extender with MoCA
Give your customers an always-reliable, super-fast WiFi connection with the HT-EMN3. Using a 4x4 802.11ac radio in 5GHz mode, you can configure the extender as an access point or extend the WiFi range and speed using Ethernet or MoCA 2.0 as a faster and more reliable "backhaul" to the router.
Only sold through Service Providers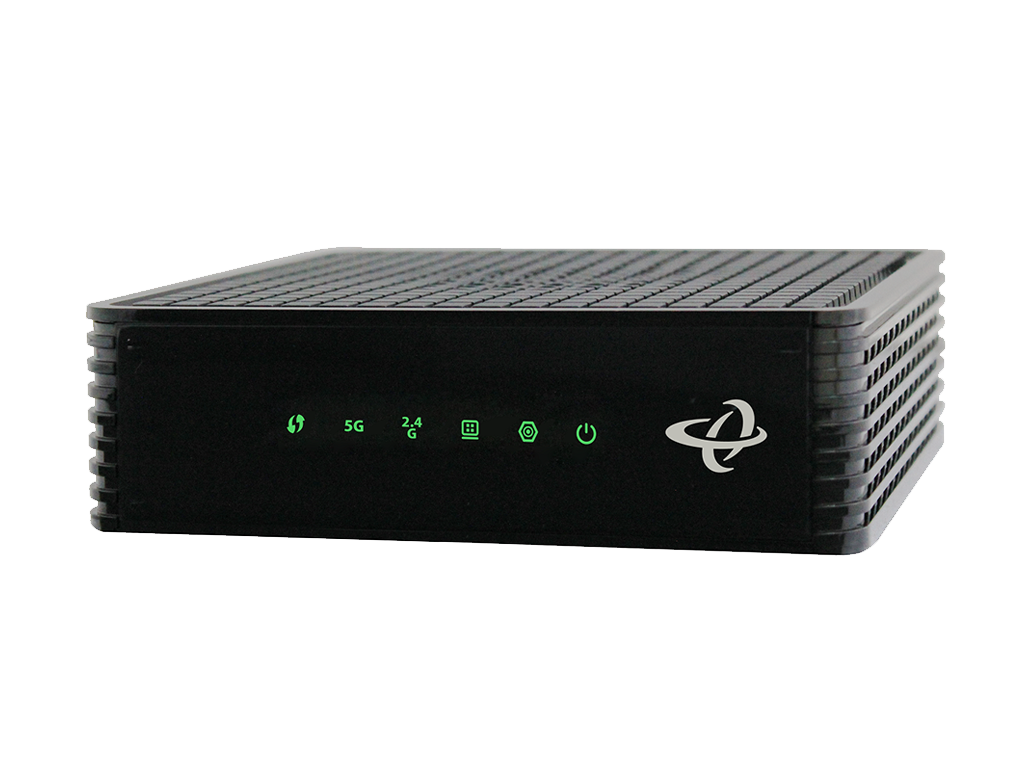 High Performing WiFi Anywhere in the Home
Give your customers fast, reliable wireless internet throughout the home. When a single router isn't enough for whole-home coverage, the HT-EMN3 Network Extender makes sure that users can stream, work, and play from anywhere in the home. This versatile device can use WiFi, MoCA or Ethernet to extend the wireless network and 4×4 802.11ac Wave 2 technology provides high performance WiFi. The HT-EMN3 also supports AutoSync, MyHitron app, and remote management, making it an ideal solution for subscriber installations.
Whole-home WiFi using a MoCA, Ethernet or Wireless Backbone
Eliminate WiFi dead zones. Deliver super-fast wired or wireless connections to the home theater, game console or home office. Even connect hard-to-reach spots like garages, patios, and basements. The HT-EMN3 makes it easy to give subscribers the connectivity they need, no matter their home size or applications. Since the extender can connect to the gateway via MoCA 2.0, Ethernet, or wireless, it works for virtually any home networking architecture and need.
High Performance 4×4 802.11ac Wave 2
The HT-EMN3 offers dual WiFi bands with 4×4 5 GHz 802.11ac Wave 2 and 2×2 2.4 GHz 802.11n. Wave 2 technology can provide throughputs up to 2.3 Gbps and Mu-MIMO increases efficiency and capacity.
Two Gigabit Ethernet Ports
The HT-EMN3 is equipped with two GigE ports, providing fast and reliable wired connections to your customer's HDTV, gaming console, or other wired device. And the HT-EMN3 also provides two coax RF ports: one to connect to the wall outlet for MoCA connectivity and one to connect to the TV/set top box.
User-friendly Companion App Gives Subscribers Control
With the MyHitron app, subscribers have complete control of their network right in the palm of their hands. This intuitive smartphone app lets users view all connected devices on the network, find the best location for their extender, set up parental controls, and much more.
Easy and Secure
With Hitron's AutoSync, the HT-EMN3 automatically establishes the link and synchronizes all WiFi parameters with the Hitron gateway. WiFi Protected Setup (WPS) is preconfigured and pre-enabled, so users can rapidly setup a secure wireless network without any manual configuration.
Remotely Manageable
The HT-EMN3 extender supports TR-069 for easy remote management.
Key Specifications
Connects to a gateway via WiFi, MoCA 2.0 or Ethernet
Bonded MoCA 2.0 for speeds up to 700 Mbps
Wi-Fi Access Point with 4×4 5 GHz 802.11ac Wave 2 and 2.4 GHz 802.11n
Supports 8 SSIDs on each radio: individual configuration for each SSID (security, bridging, routing, firewall and Wi-Fi parameters)
Two coax F-type connectors and two Ethernet RJ-45 10/100/1000 Mbps connector
Upgradable software over web-based GUI
Intuitive LEDs clearly display device and network status
Hardware DES and AES Encryption to keep data safe from unauthorized access
TR-069 for easy setup and remote management
Deliver fast, whole-home coverage with the HT-EMN3 and 4x4 802.11ac Wave 2 WiFi
A Complete Portfolio of WiFi Boosters