2x2 802.11ac WiFi Extender with MoCA
Give your customers an always-reliable, super-fast WiFi connection with the HT-EMN2. You can extend the WiFi range and speed using Ethernet or MoCA 2.0 as a faster and more reliable "backhaul" to the router.
Only sold through Service Providers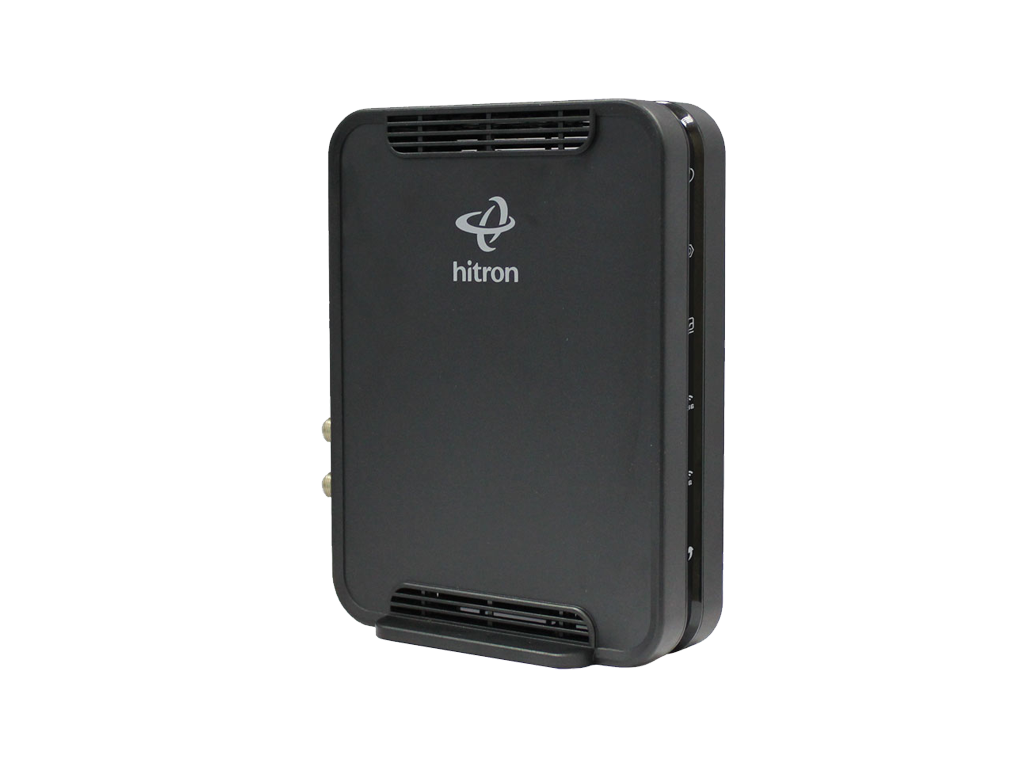 Three Devices in One
Hitron's HT-EMN2 offers the ability to extend a wireless network through three possible methods: Ethernet, MoCA or WiFi. Simply connect the HT-EMN2 to a coax or Ethernet outlet and it will automatically establish the link and synchronize all WiFi parameters with your Hitron gateway through the AutoSync feature.
High-Performance Networking
The HT-EMN2 integrates Wi-Fi 2T2R 802.11n 2.4GHz + 802.11ac 5GHz dual band concurrent MIMO Access Point, MoCA 2.0 and a gigabit Ethernet port. The HT-EMN2 enables high-bandwidth traffic to be seamlessly distributed across the end-user's home or office.
Two Coax Ports
The HT-EMN2 comes with two F-type connectors. Simply connect HT-EMN2 to coaxial outlet, it should establish MoCA link automatically with the network. The device is now ready to use.
Easy & Secure
The HT-EMN2 supports pre-configured and pre-enabled Wi-Fi security via WiFi Protected Setup (WPS), allowing the end-user to rapidly set up a secure wireless network without manual configuration.
Key Specs
MoCA 2.0 standard for highest performance of entertainment networking
TR-069 for easy setup and remote management
Well-defined LEDs clearly display device and network status
Wi-Fi Access Point with 2×2 802.11n+802.11ac dual band MIMO

Supports 8 SSIDs on each radio
Individual configuration for each SSID (security, bridging, routing, firewall and Wi-Fi parameters)

Upgradable software over web-based GUI
Hardware DES and AES Encryption to keep your data safe from unauthorized access
*Actual speeds will vary depending on the condition and noise found on the coaxial wiring. 1 Gbps is the maximum throughput to end devices. The maximum throughput over the MoCA network is up to 700 Mbps. Theoretical data throughput numbers are based on maximum, theoretical PHY throughput for MoCA 2. Actual throughput will vary based on the condition and noise found on the coaxial cabling within the home as well as the type of Ethernet Adapter supported on each computer or other device.
Extend your customer's WiFi with Hitron's HT-EMN2 WiFi Extender with MoCA 2.0
A Complete Portfolio of WiFi Boosters