MoCA 2.0 Coax to Ethernet Adapter
Give your customers an always-reliable, super-fast connection for an HDTV or gaming console. This easy-to-use coax to Ethernet adapter uses your home's existing coax wires to create a wired backbone with speeds up to 700 Mbps.
Only sold through Service Providers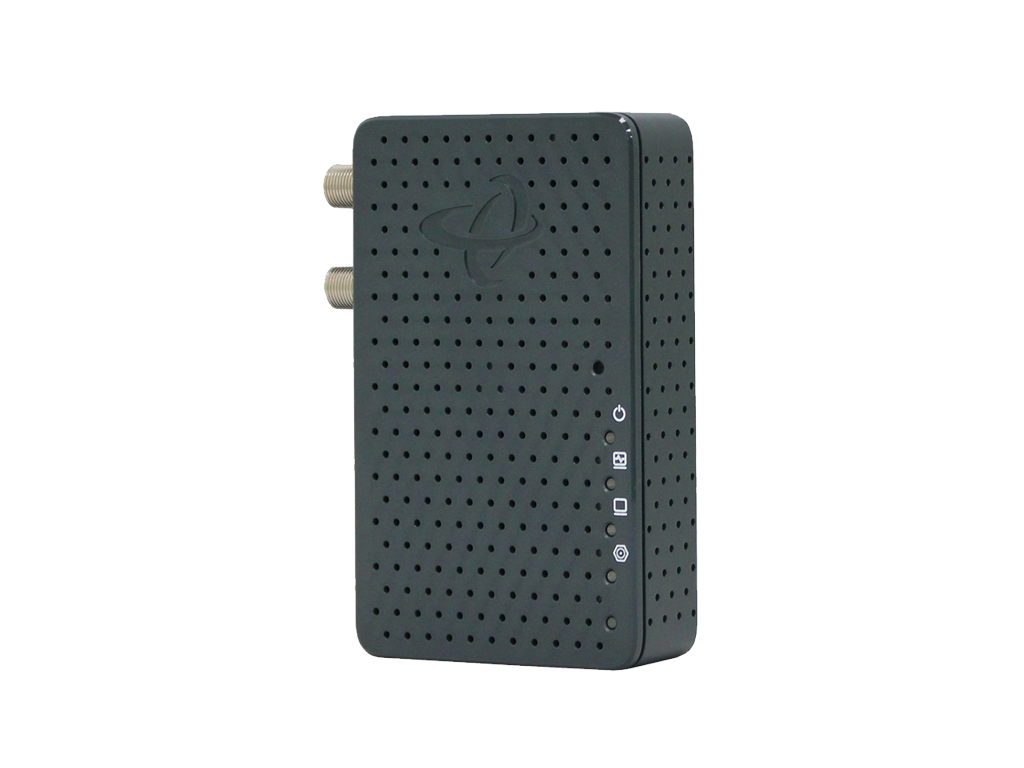 Speeds up to 700 Mbps
The HT-EM2 coax to ethernet adapter supports bonded MoCA 2.0, which is capable of delivering speeds up to 700 Mbps. That's more than enough bandwidth for the most demanding entertainment/home office applications.
Secure and Reliable
The HT-EM2 uses hardware DES and AES encryption to keep data safe from unauthorized access.
Two Coax Ports
The HT-EM2 provides two coax RF ports: one to connect to the wall outlet and one to connect to a TV or cable set top box. As a result, your customers will get blazing networking speeds over their coax network, without having to sacrifice a cable outlet in the home theater.
Sets up in Seconds
Simply connect the HT-EM2 adapter to any coaxial port in the home and it automatically establishes a MoCA link with the gateway. Then use the Ethernet port to connect a HDTV, gaming console, PC or any other Ethernet-enabled device.
Key Specifications
Bonded MoCA 2.0 for speeds up to 700 Mbps
Two coax F-type connectors and one Ethernet RJ-45 10/100/1000 Mbps connector
Compact size discretely fits in any home theater (110mm W x 70mm H x 25mm D)
Upgradable software over web-based GUI
Intuitive LEDs clearly display device and network status
Hardware DES and AES Encryption to keep your data safe from unauthorized access
*Actual speeds will vary depending on the condition and noise found on the coaxial wiring. 1 Gbps is the maximum throughput to end devices. The maximum throughput over the MoCA network is up to 2.5 Gbps. Theoretical data throughput numbers are based on maximum, theoretical PHY throughput for MoCA 2.5. Actual throughput will vary based on the condition and noise found on the coaxial cabling within the home as well as the type of Ethernet Adapter supported on each computer or other device.
Discover how your customers can take Internet speeds to a whole new level with the HT-EM2.