The NOVA-2002 is a powerful ONT/ONU solution to provide high-speed Internet access for residential and business customers.
Only sold through Service Providers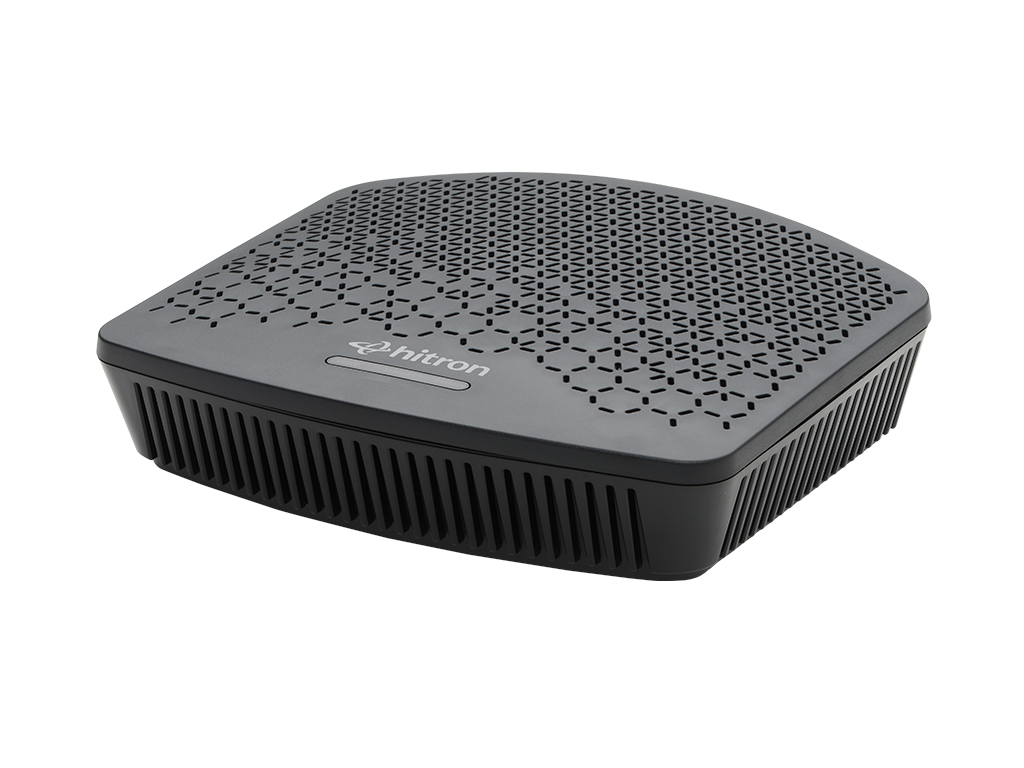 Answer Bandwidth-Intensive Demands with 10G xPON
Meet today and tomorrow's need for speed with Hitron's NOVA-2002 10G xPON ONU. With future-ready speeds up to 8.5 Gbps downstream and 8.4 Gbps upstream, you can deliver premium tier services to business and residential customers including telecommuting, HD and UHD video on demand, ultra high speed Internet access, interactive media services and more. And the optional battery back-up lasts over 24 hours.
Supports Multiple Fiber Access Standards
The NOVA-2002 offers IEEE 802.3av 10G-EPON, ITU-T G.987.2 XG-PON and ITU-T G.9807.1 XGS-PON, giving you the flexibility to deploy the right solution for your network and customers.
Compatible with Legacy DOCSIS Provisioning Systems
If you already have DOCSIS provisioning, billing and management systems in place today, you can seamlessly move to fiber. NOVA-2002 supports DOCSIS DPoE 2.0 (DOCSIS Provisioning over EPON), so it will look like a CMTS to your existing systems.
Uninterruptable Service with Optional Battery Backup
The NOVA-2002 can be configured with an optional battery backup to last over 24 hours during a commercial power outage.
Fastest Home/Business Networking with 10G LAN
The NOVA-2002 includes one 100/1000/2.5G/5G/10G Ethernet port and one 100/1000 Ethernet port, enabling your subscriber's LAN to make full use of the 10G access speeds.
Fast, Simple Deployment, Monitoring and Management
Installing the NOVA-2002 is so easy, even your end users can do it, while a built-in fiber tray helps technicians do a professional install. Once connected, a built-in DHCP client automatically gets the IP address and configuration from the network server without any user intervention. And you can remotely manage the device with IEEE 802.3ah OAM support.
Key Specifications
IEEE 802.3av 10G-EPON compliant
ITU-T G.987.2 XG-PON compliant
ITU-T G.9807.1 XGS-PON compliant
DOCSIS DPoE 2.0 compliant
1 100/1000/2.5G/5G/10GBASE-T Ethernet port
1 10/100/1000BASE-T Ethernet port
Built-in fiber tray
Optional battery back-up
Extensive operator control via configuration file and IEEE 802.3ah OAM
Other Products to Consider
Powerful 10G Fiber Access and Data/Voice Services Deliver high ARPU premium business and residential services with Hitron's NOVA-2004 10G xPON ONT/ONU. With a 10 Gigabit PON fiber interface, this powerful solution delivers speeds up to 8.5 Gbps downstream and 8.4 Gbps...
Powerful 10G xPON ONT/ONU for Residential and Business Subscribers Meet everyone's bandwidth demands with Hitron's NOVA-2000 10G xPON ONT/ONU. This powerful solution delivers speed up to 10 Gbps* downstream and 10 Gbps* upstream based on a 10 Gigabit PON fiber...
Learn more about Fiber Optics, ONTs and ONUs
This Fiber optic Internet guide will give you high-level information about everything you need to know about Fiber. It should help you understand essential information about how to make your WiFi better and how fiber fits into that. In this article, we will cover:...
The NOVA-2002 – Flexible 10G access for business and residential subscribers. Learn more.