Do you think that only an expensive technician meter can check the signal at a coaxial outlet? Not anymore. The DSS-01 is a simple, low cost tool that can identify the presence of an RF signal. Simply plug the DSS-01 into a coaxial outlet and press the button. In less than 10 seconds, you'll know whether the outlet is receiving a valid RF signal or not. Its low cost and simplicity make the DSS-01 an ideal solution for self-installations, home builders, and technicians alike.
Only sold through Service Providers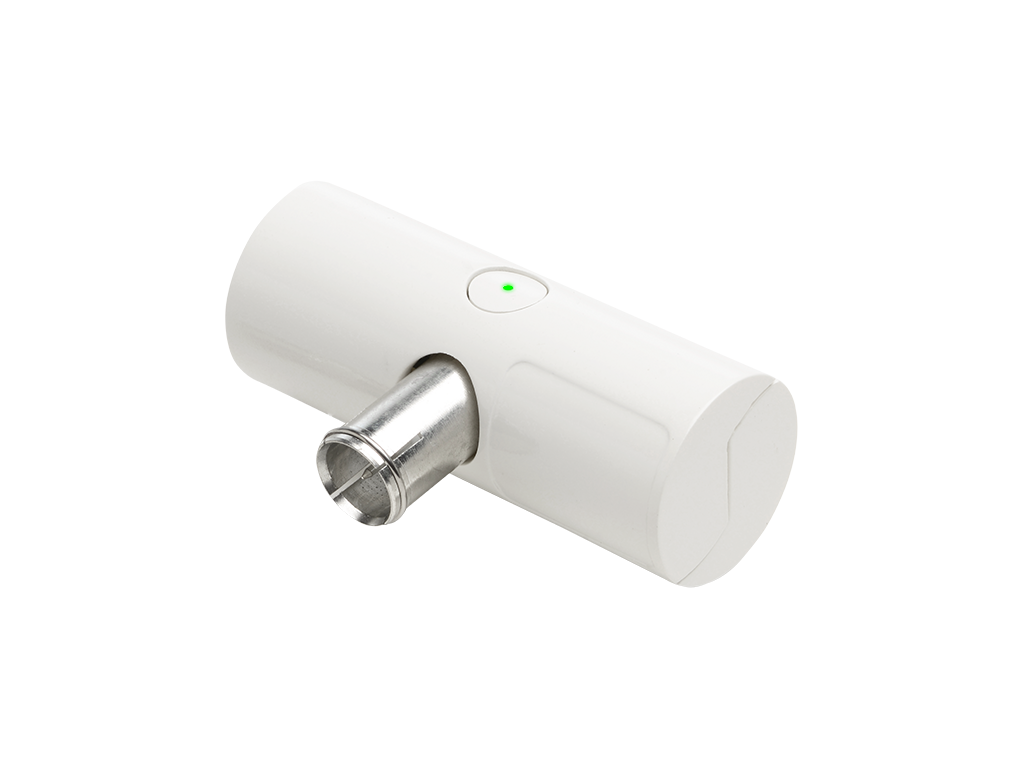 SELF-INSTALLS MADE EASY
With its low price, you can include the compact DSS-01 with every self-install package, giving subscribers the ability to easily verify their coax outlets themselves. It's as easy as plugging in the tester and checking the LEDs: green is good, red is bad. The result? Smoother self-installations with fewer support calls, unnecessary truck rolls and frustrated customers.
AN INSTALLATION COMPANION FOR HOME BUILDERS AND TECHNICIANS
Home builders can easily check if the fittings are good, wiring is properly terminated, and that the customer does not have excessive noise as part of the home inspection for a new build. And in parallel to running other tasks (like installing TV service or a home phone), technicians can test all coaxial outlets at the customer premise to find the best location for the modem.
SCANS FROM 88Mhz  to 1GHz
The DSS-01 scans the downstream signal from 88MHz-1Ghz looking for consistent power across; this helps avoid false positives from stripped wiring acting as an antenna or nearby UHF/VHF stations.
PATENT PENDING RF SIGNAL DETECTION TECHNOLOGY
Hitron Americas is a leading provider of RF test equipment for Cable Operators, Internet Service Providers and Carriers. Our experienced team developed the only solution that can detect RF signals at the coax outlet within a specific frequency range in a cost-effective manner. By detecting RF signals at the coax outlet, operational costs can be significantly reduced and greatly improves your customers' experience.
Key Specifications
Sleek, compact design (Pocket-sized) for easy carrying and use in tight spaces – take it with you wherever you go on the job, to test any coax outlet
Extremely quick testing results in less than 10 seconds
Perform up to 100 scans on a single AAA battery
75ΩF-quick plug
Simple one-button test
Easy-to-read green/red LED indicators
AAA battery included
The simple, low-cost solution for verifying a signal at coaxial outlets.