DOCSIS 3.1 with switchable US 5-42/5-85 MHz
The CODA-5619 is a powerful router that will be used as the heart of your wireless home. It will offer strong Wi-Fi that will covers most houses. The CODA-5619 has the capability to receive 5Gbps bi-directional based on 2 OFDM + 32 QAM downstream channels and with 2 OFDMA + 8 upstream channels over its DOCSIS 3.1 interface. The integrated Wi-Fi 4×4 2.4 GHz 802.11ax and 4×4 5 GHz 802.11ax dual band MU-MIMO Access Point significantly improves customer experience extending range and coverage with blazing speeds. For wired clients, 2.5G plus two Gigabit Ethernet ports offer ultra-fast connection. It can be paired with Hitron extenders/mesh pods for extra coverage.
Only sold through Service Providers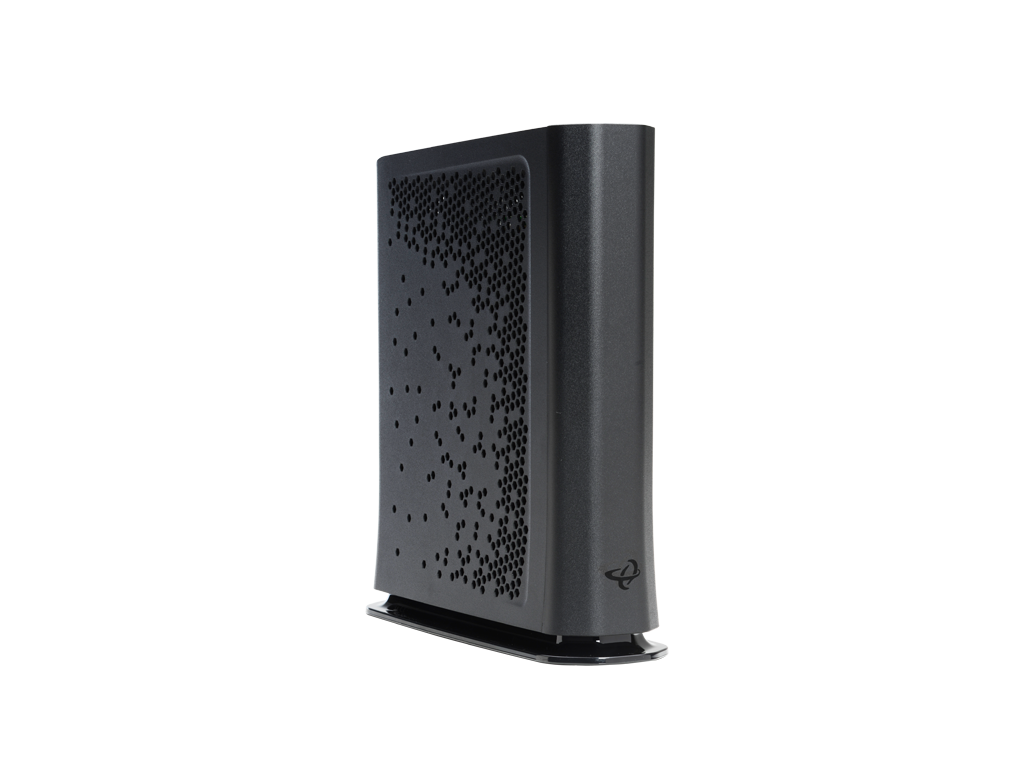 Subtitle
The CGNVM-2559 supports full IPv4 routing features, as well as, full support for IPv6 routing and firewall. The CGNVM-2559 supports both DSLite as well as 6RD for different IPv6 deployment and transition strategies.
The CGNVM-2559 supports pre-configured and pre-enabled Wi-Fi security via Wi-Fi Protected Setup (WPS), allowing the end-user to rapidly set up a secure wireless network without manual configuration.
Key specs
DOCSIS 3.1 2×2 multi-carrier OFDM
DOCSIS 3.0 32×8 channel bonding
4×4 2.4GHz 802.11ax and 4×4 5GHz 802.11ax dual band concurrent MU-MIMO internal antennas
16 SSIDs (8 SSIDs per radio)
Individual configuration for each SSID
Integrated DLNA Media Server for video, audio and images
MoCA 2.0 channel bonding
One 2.5G and two 1G Ethernet ports
2 HD voice ports with SIP or MGCP support
Extensive operator control via configuration file and SNMP
TR-069 and HNAP for easy setup and remote management
Supports IPv4 and IPv6
Hitron Ecosystem Support (OptiMy, HitronCloud, MyHitron)
*DOCSIS 3.1 is a CableLabs standard for high speed Internet access that defines support for up to 10 Gbps downstream and 1 Gbps upstream. Actual cable operator network speeds will vary and will be less than the calculated maximum possible speeds. Actual upload and download speeds are affected by several factors including, but not limited to: the capacity of your cable operator's network, the services offered by your cable operator, cable and Internet network traffic, your computer equipment etc.
Modem not working?
Easily troubleshoot your Internet connection using this simple coax testing tool.
Instantly test your coax wiring and outlets for the presence of valid Internet signals from your Cable Internet provider.