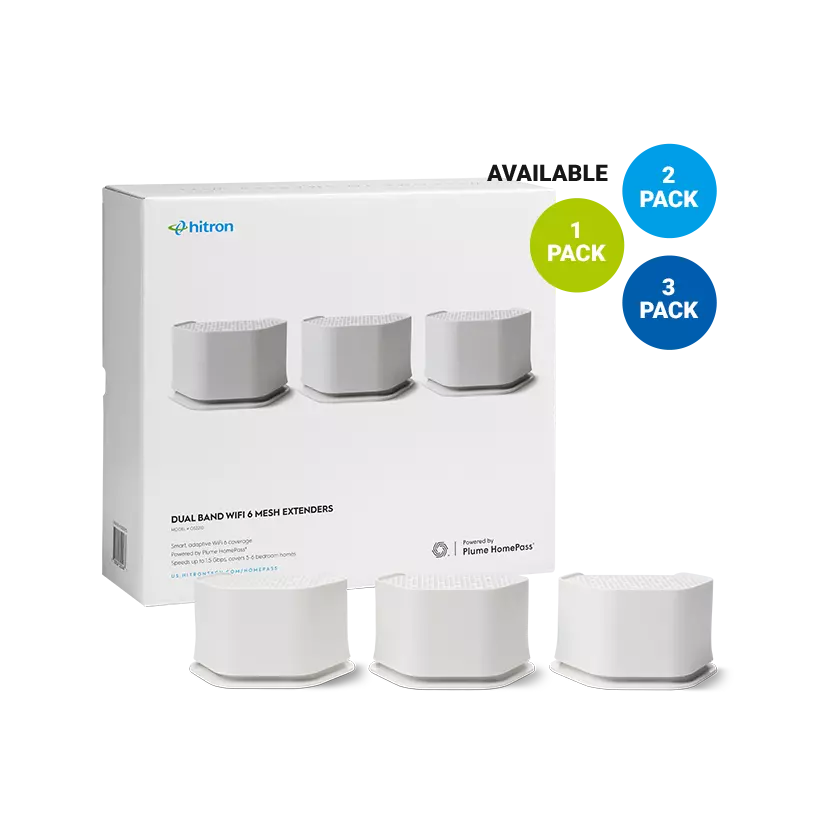 Dual-band WiFi 6 Mesh System
MODEL # OS2210 - COMING SOON
Enjoy fast, adaptive whole-home WiFi to seamlessly handle all of your devices. Using the latest WiFi 6 mesh technology, the OS2210 WiFi Mesh system delivers the WiFi coverage, capacity and speed you need to get WiFi anywhere in your home or yard – even when everyone in the house is online at the same time. And with the HomePass™ app from Plume, it's easy to set up and manage.
* As an Amazon Associate, Hitron earns from qualifying purchases.
Adaptive and Proactive WiFi
The OSS2210 WiFi system gives you strong and consistent WiFi where you need it. Whether you're walking from room-to-room on a video call or traveling upstairs while streaming a video, your WiFi connection is proactively optimized and your bandwidth capacity is intelligence allocated to the devices that need it most–so you can seamlessly move throughout your home without WiFI interruption.
Quick Guided Set Up
From the second your OSS2210 WiFi system arrived, the HomePass app becomes the only tool you'll need. Our guided set up takes minutes to get up and running. One tap shows you device consumption and blocked security treats. A bird's eye view of your network lets you easily monitor your WiFi signal strength and network activity. 
Network Security
Ensure the safety of your connected devices and home network with proactive, real-time security that detects and prevents security threats. AI security automatically quarantines devices that are acting suspiciously to protect your entire network. There's even built-in ad-blocking for a super seamless browsing experience.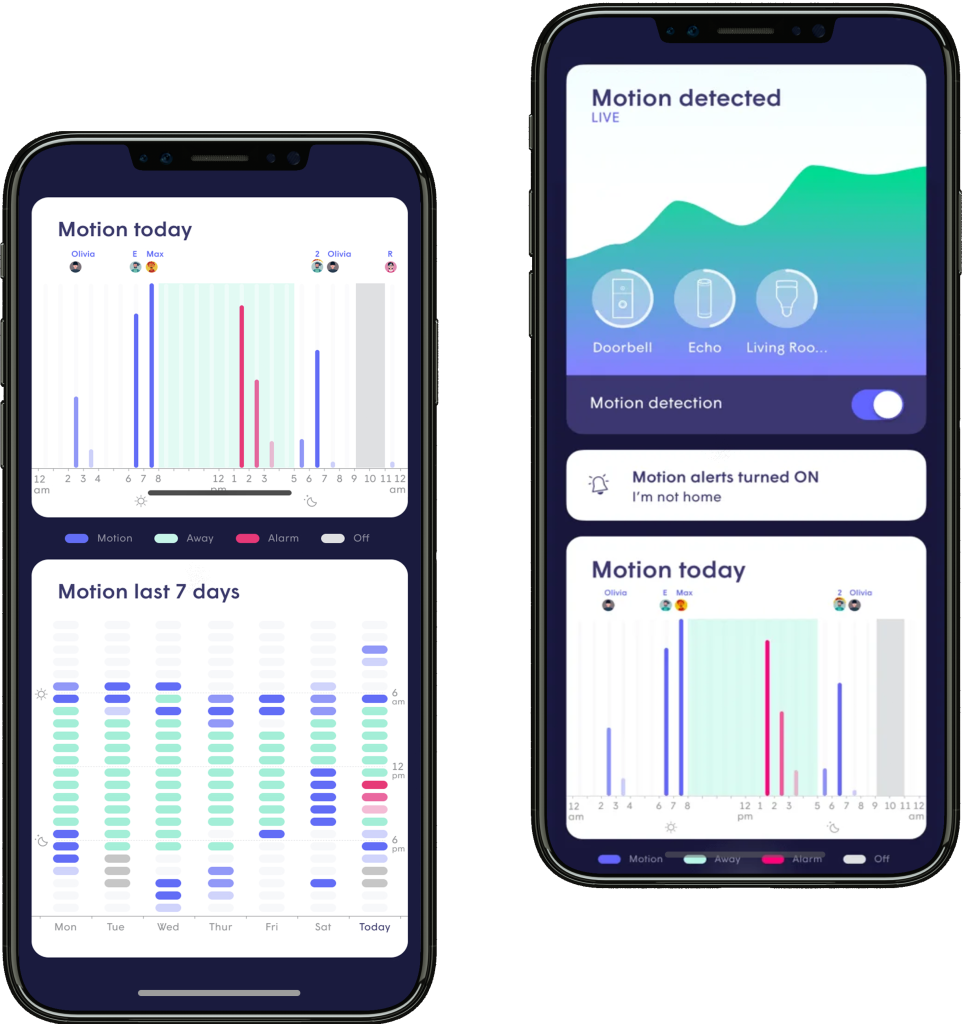 One Year Plume HomePass™
The Hitron OS2210 system comes with a one-year Plume HomePass membership which includes a rolling hardware warranty, 24/7 live agent support, and automatic access to all future features and updates. You'll also get intuitive network management, state-of-the-art security, parental controls, and more.
Membership is only valid for new HomePass subscribers. 
EASY SET UP
The Plume HomePass mobile app guides you through the set up process in minutes. Plume HomePass automatically detects the brand and model of your connected devices, ensuring your devices are given capacity to run at full potential. Enjoy a perfect connection, state of the art security, and full smart home control.
CONSISTENT WIFI COVERAGE
Plume takes WiFi to the next level. It continuously optimizes performance and reliability of connected devices from wall to wall by dynamically auto-selecting the best backhaul link for maximum speeds everywhere. Stop worrying about dropped Zoom calls or lagging videos, and get brilliant 4K HD video streaming, fast online gaming, and video conferencing all at the same time.
NETWORK PROTECTION & SECURITY
Protect your home network and connected devices with always-on digital AI security for every device on your network. Filter out suspicious activity and automatically quarantine devices that are behaving strangely. The Plume HomePass mobile app details every threat it blocks from hitting your devices, with active threat protection against crypto-mining, ransomware, malware, viruses, botnet, phishing attacks, and more.
INTUITIVE PARENTAL CONTROLS
Get unprecendented control and visibility into your home network. Set age-appropriate content filters and block or approve specific websites per device or profile. Schedule time outs or device freezes for individual devices or across the whole WiFi Mesh network. Turn all of your connected devices into motion sensors and get an unobtrusive way to gain whole home awareness.
INCLUDES A 1 YEAR MEMBERSHIP OF PLUME HOMEPASS (NEW MEMBERS ONLY)
Your membership includes a rolling hardware warranty, 24/7 live agency support, and all the other benefits listed above. All future features and updates are included in the membership and installed automatically via the Plume Cloud. 
WiFi 6 mesh WiFi
Whole-home WiFi
Works with any ISP modem
Easy home network management with Plume HomePass™ app
Simultaneous Dual-band Wi-Fi 6: 2×2 5GHz 802.11ax – 2×2 2.4GHz 802.11ax
MU-MIMO capable for simultaneous data streaming
Implicit & Explicit Beamforming for 2.4GHz & 5GHz
Two GigE Ports
OpenSync 2.0 compliant
*Amazon and the Amazon logo are trademarks of Amazon.com, Inc. or its affiliates. As an Amazon Associate, Hitron earns from qualifying purchases. **Actual speeds will vary depending on the condition and noise found on the coaxial wiring. 1 Gbps is the maximum throughput to end devices. The maximum throughput over the MoCA network is up to 1 Gbps. Theoretical data throughput numbers are based on maximum, theoretical PHY throughput for MoCA 2.5. Actual throughput will vary based on the condition and noise found on the coaxial cabling within the home as well as the type of Ethernet Adapter supported on each computer or other device.