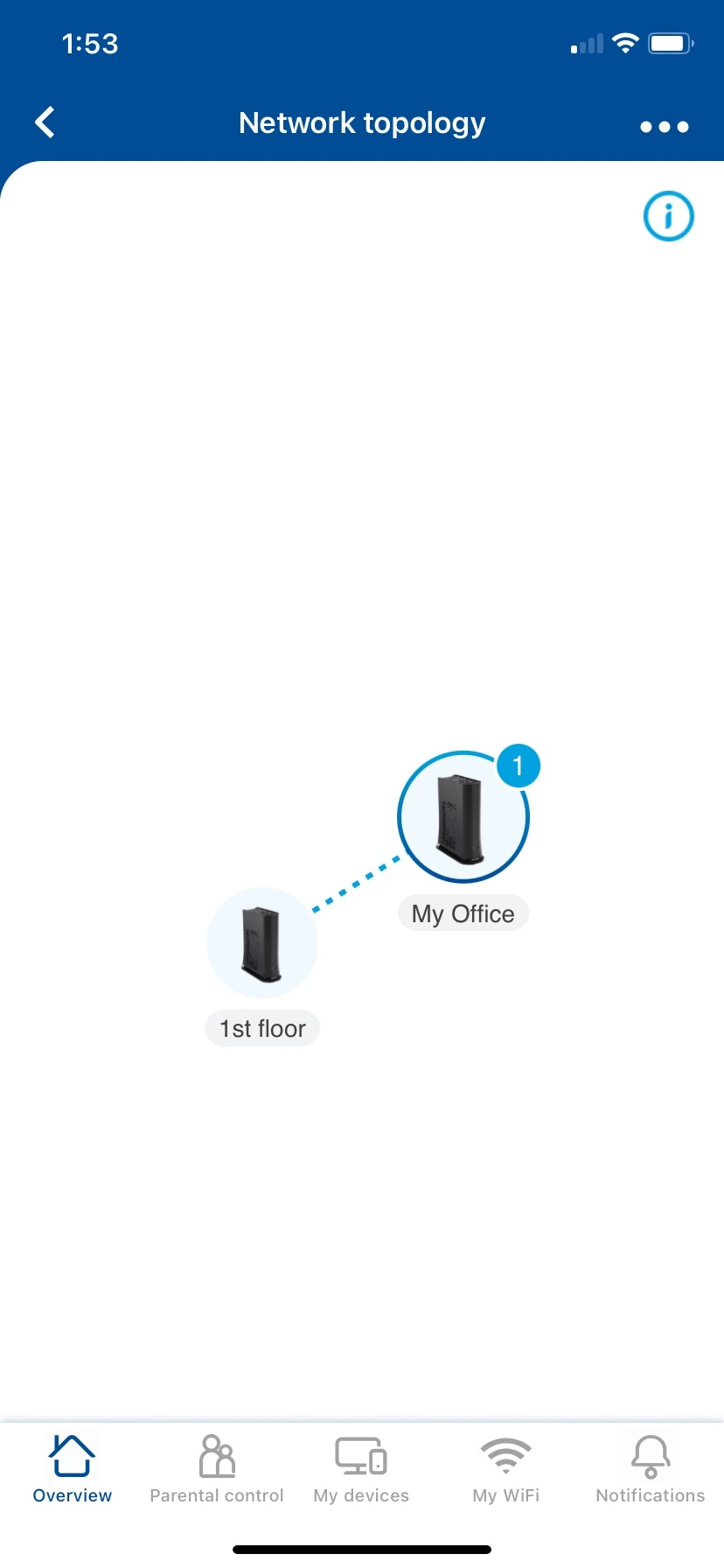 Network Topology feature
The Network Topology features gives you an at-a-glance view of your network and its connected devices.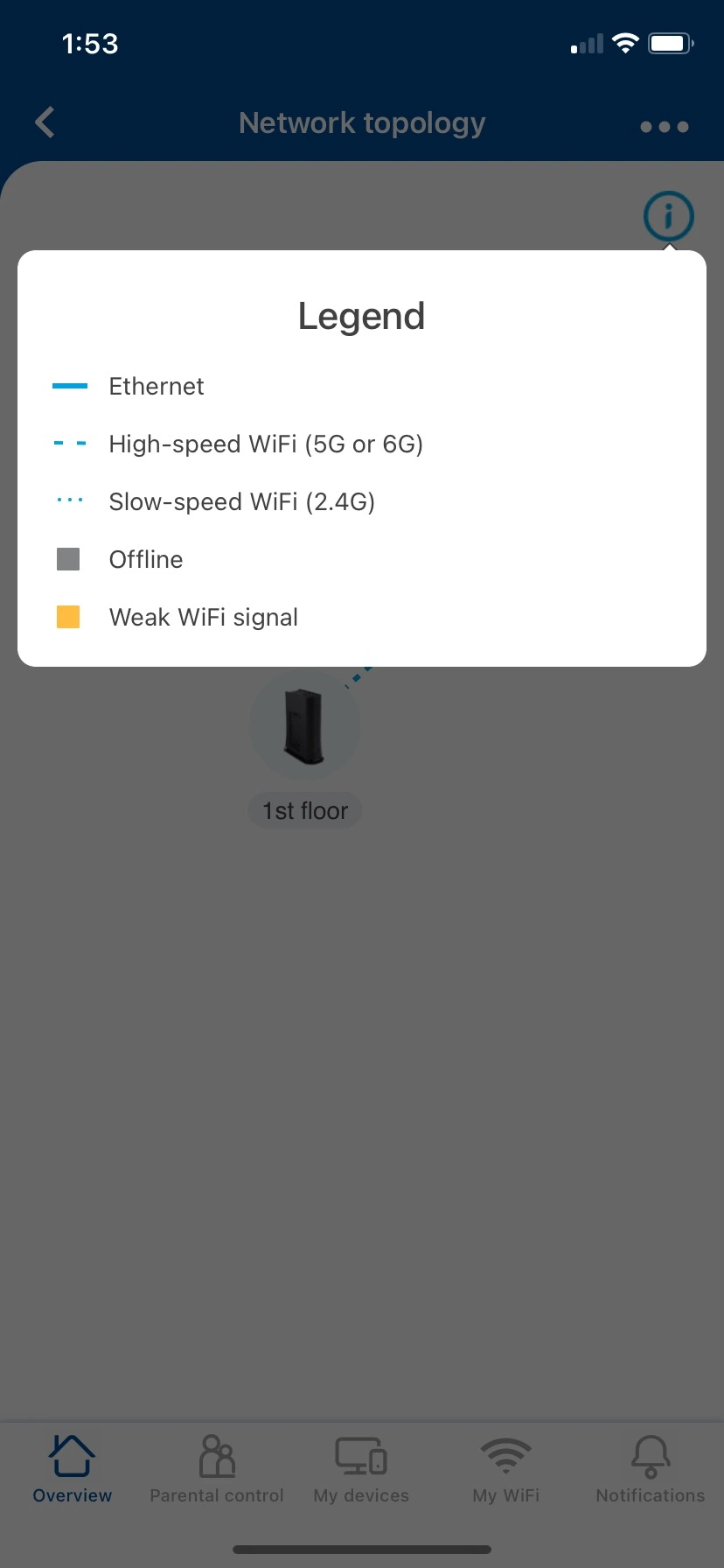 Information regarding your network connection speeds and performance is displayed when you click on the "i" (for Information).  The below pop-up Legend displays: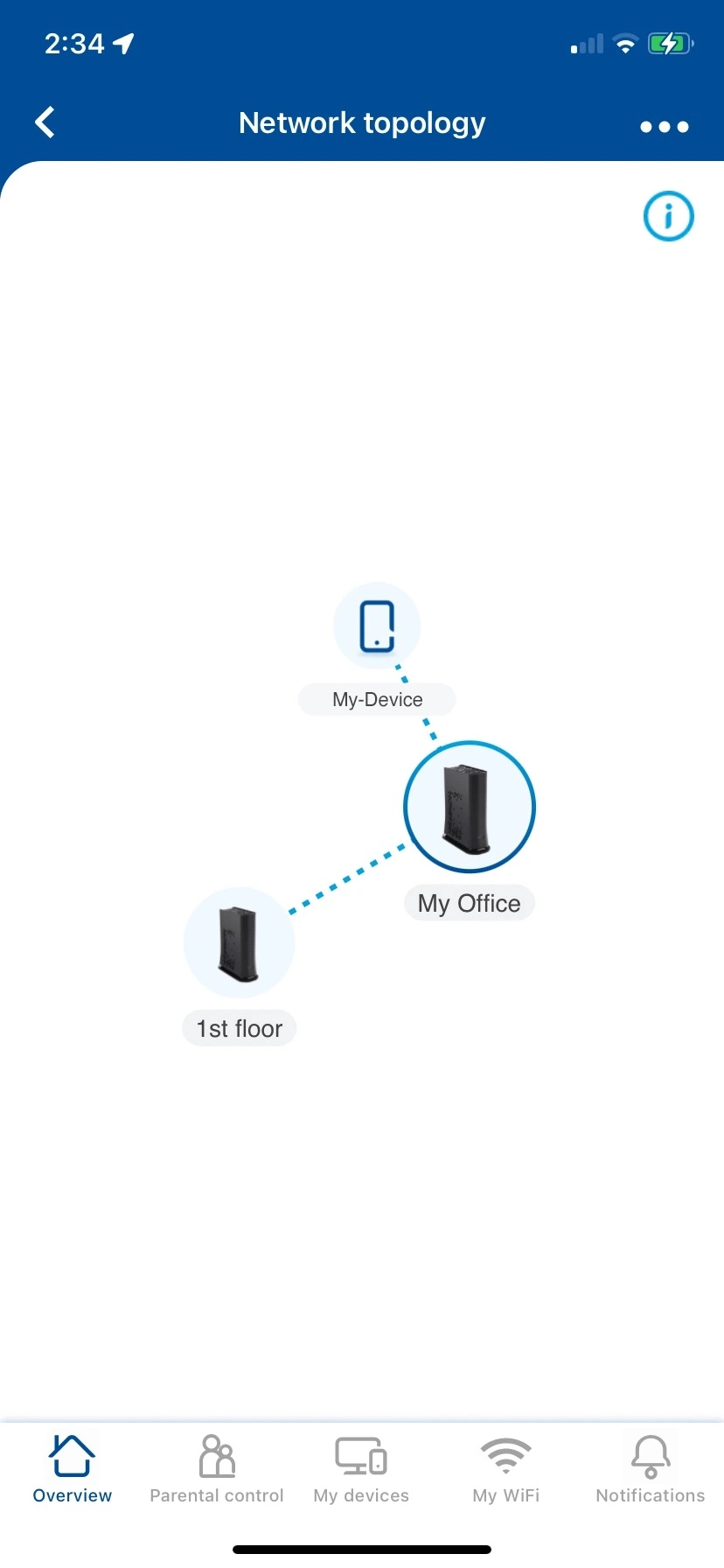 View Network Topology – Connected Devices
You can view your connected devices by clicking on the specific Hitron device.  This will display which devices are connected to which specific Hitron network device.