ARIA3411 WiFi 6E Mesh Router/Extender – Front panel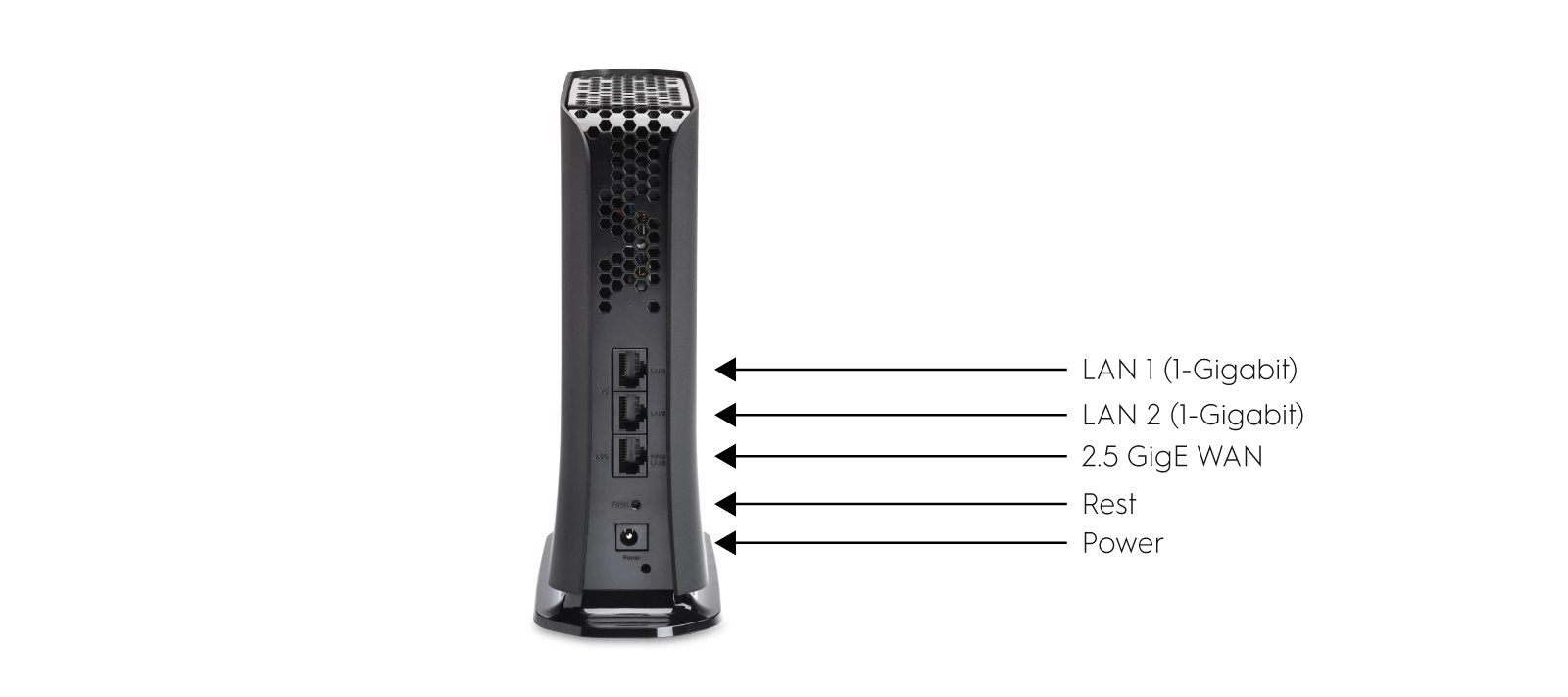 ARIA3411 WiFi 6E Mesh Router/Extender – Rear panel
Rear Panel – Hardware Connections
Use these ports to connect your computers and other network devices, using Cat 5 or 6 Ethernet cables with RJ45 connectors.
LAN LEDs:
Flashes YELLOW when the connection on the relevant port's is at 1 Gbps.
Flashes GREEN when the connection is at 10/100 Mbps.
The 2.5 Gigabit WAN-port connects to the wide area network such as Internet from your ISP.
Use the POWER port to connect the included 12v DC power supply that came with your ARIA3411.
Warning: To avoid any damage to your ARIA3411, only use the power supply included.